Becoming a Sponsor: Get in the Game!
---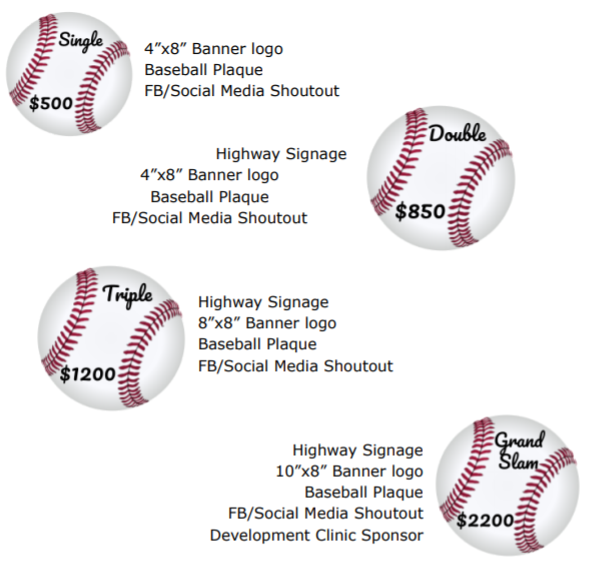 Sponsorships help cover costs for players, teams, facility and field maintenance, etc. Grand slam sponsors will help fund development clinics for athletes, coaches, volunteers and LMBA members. LMBA appreciates all of our sponsors. If interested in becoming a sponsor for the 2023 season, please contact Renee at LMBFundraisingandApparel@gmail.com
New for the 2023 Season!
Sponsor Banners
LMBA teams from 11U and up will have their own sponsor banner that will be displayed at every game and event throughout the season. Every sponsorship level will provide logo space on the banners. Double, Triple and Grand Slam sponsors wil also receive signage on Diamonds at Michener Park along Hwy 12.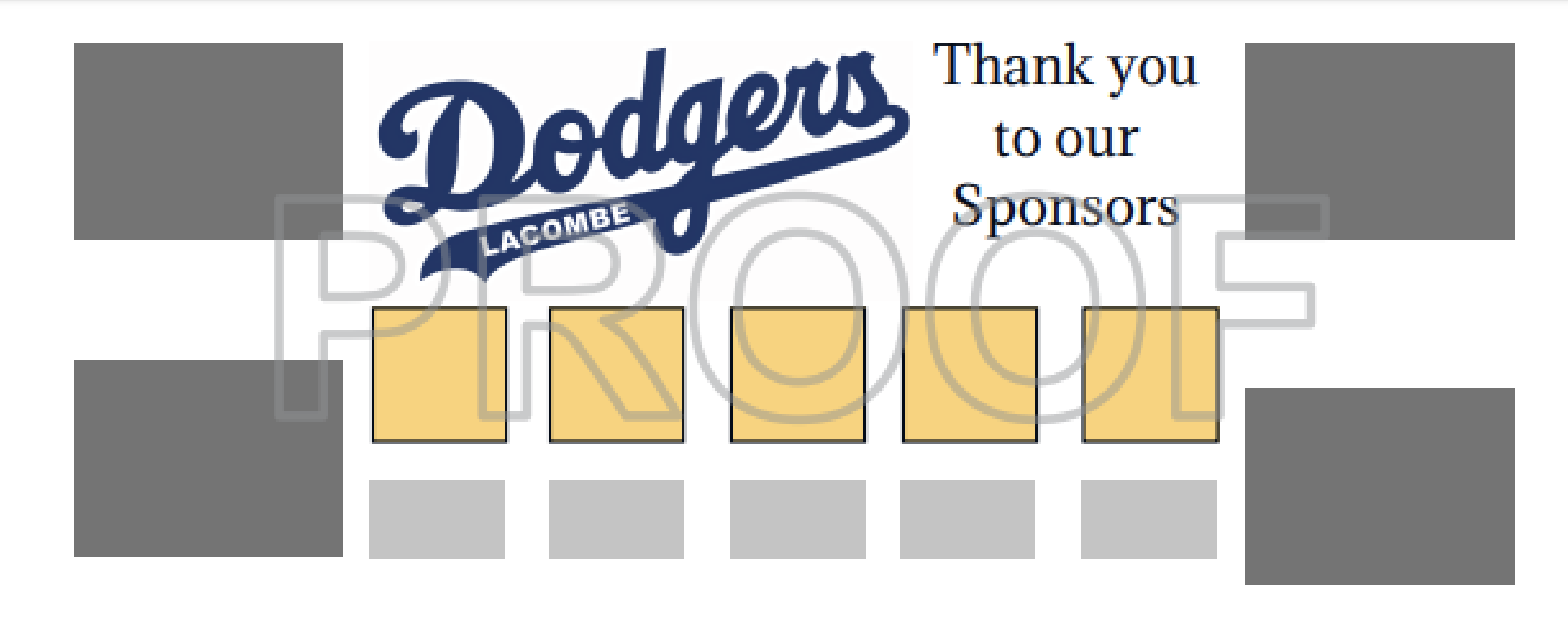 *Sponsor banners may vary from the proof shown. Example only.
If interested in becoming a sponsor for the 2023 season, please contact Renee at LMBFundraisingandApparel@gmail.com