News
---
Return to Baseball UPDATE - April 27th, 2021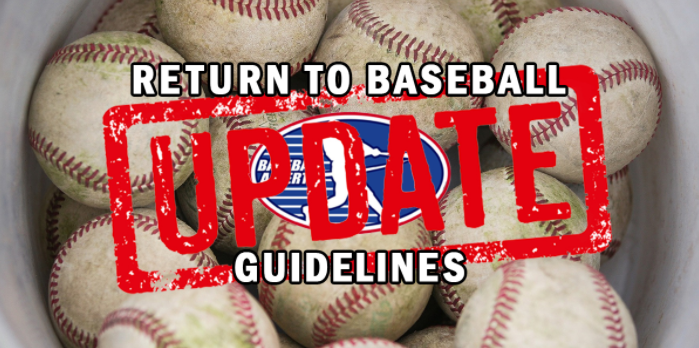 Youth and Collegiate Sport and Recreation Activities
Mandatory restrictions - Provincewide - Revised April 27th
Eligible participants include:
Youth 18 years old and under (except for Calgary + Edmonton + Fort McMurray regions - see below)
Members of a collegiate or university athletic program, if over 18 years old
Coaches or trainers
Note: 19 Year olds ARE NOT permitted to participate in youth team sport activities until current restrictions are lifted.
NEW FOR CALGARY + EDMONTON + FORT MCMURRAY REGIONS (As of April 27th)
All youth indoor sport and recreation activities that are not part of a school program (for example, physical education) are not permitted for:

Grade 7 to 12 youth in the municipalities of Calgary and Edmonton
Kindergarten to grade 12 youth in the municipality of Fort McMurray
This includes homeschooled students

These activities will be permitted again when in-person learning resumes.
Outdoor sport and recreation activities and 1-on-1 indoor fitness with a trainer or coach are still permitted.
Indoor activities may be moved outdoors, provided all safety requirements for outdoor physical activities are followed.
Teams inside of these regions cannot move activities to outside of their region.
FOR ALL OTHER REGIONS
Limited group physical activities allowed
Lessons, practices and physical conditioning activities are allowed for indoor and outdoor minor sports/activities and school athletics (for example, school sport activities that are outside of a physical education class or related part of the school curriculum).
Games are not allowed.
Sports, fitness and recreation competitions, festivals, showcases, or similar, are not permitted at this time for Albertans of any age, whether indoors or outdoors.
Safety requirements
Maximum of 10 total individuals, including all coaches, trainers, and participants per group.

Indoor and outdoor playing surfaces (for example, arena, field, court or swimming pool) may be occupied by more than one youth group, as long as 3-metres of physical distancing can be maintained between groups of 10 and the groups do not intermingle. Coaches must remain with their group for the entire session.

Physical distancing must be maintained between participants at all times:

3 metres physical distance for indoor activities
2 metres physical distance for outdoor activities
Coaches or trainers may enter physical distancing space for brief interactions with participants (for example, to correct form or technique)

Participants must be masked at all times, except during high intensity physical activity. Coaches and trainers must remain masked at all times. This applies to indoor and outdoor training sessions.
Access to change rooms must be limited, including accelerated arrival and departure, emergencies (for example, first aid) and washroom use.
One-on-one training is permitted
One-on-one training with a trainer or coach is permitted.
Sessions must be scheduled or by appointment. No drop-ins allowed.
One-on-One safety requirements:
3 metre physical distancing must be maintained at all times, regardless of the type or intensity of exercise. This includes between pairs of trainers and clients - sessions cannot interact.
2 metre physical distancing is required in all other areas of the facilitly, such as entryways and exits, change rooms, etc.
Trainers must be professional, certified and/or paid trainers who are providing active instruction and correction. Passive supervision of a physical activity is not considered training.
Each trainer can only interact with their assigned client, and each client can only interact with their assigned trainer. No interaction between clients or between trainers is allowed
'Cycling through' multiple trainers (as in circuit training) is not permitted.
Masks must be worn by:

Trainers at all times
Clients at all times during low intensity exercise - masks are not required during high intensity exercise
What to do if you have a positive COVID-19 case or are a close contact of a positive case?
CONTACT 811 IF YOU HAVE A POSITIVE COVID-19 CASE OR ARE A CLOSE CONTACT FOR FURTHER DIRECTION AND NEXT STEPS FOR YOUR TEAM.
*Please note: Starting February 8th, Baseball Alberta insurance will be valid for all baseball training activities that follow the current public health measures. Associations looking to start 1-on-1 training or group training sessions that follow the public health measures must ensure all players / coaches are registered with their Association. The required waiver forms for players are included in the RAMP registration set up. For Associations not using RAMP as their main registration platform, please download the appropriate waivers from the Baseball Alberta website.
ALL participants (coaches & players) must sign:
Return to Baseball Questionnaire and Attestation
Waiver / Acknowledgement of Risk (17 & Under) to be signed by parent or legal guardian
Waiver / Acknowledgement of Risk (18 & Older) to be signed by player or coach
Individual Contract Tracing Log - to be completed within 4 hours of start of session.
Association Contract Tracing Log - to be completed by responsible adult for each session.
Associations must collect and store all forms as well as track all individual and group sessions using the Contract Tracing Logs.
The 2019 Community Tournament was a great success. Once the smoke cleared up, it was game on and we saw some great baseball. Please see link above for results.
Thanks to our tournament sponsors for 2019:
Evergreen Energy Tank Rentals Tournament trailer for umps and office & portable washroom units

Kinsmen Club of Lacombe $350 Cash Donation

TD Bank; Lacombe Branch $350 Cash Donation towards water bottles for the players

Foothills Safety Solutions The Tichkowski Family, for supplying Spitz for every dugout for every game

Pro Water Solutions for suppling 5 gallon water jugs for every dugout for every game

Servus Credit Union; Lacombe Branch for supplying water bottles for the players

RBC Royal Bank; Lacombe Branch for supplying water bottles for the players

Lionel's No Frills $100 towards Gatorade and snacks for the tournament umpires

Boston Pizza, Lacombe for providing MVP gift certificates for our outstanding tournament players

CIBC; Lacombe Branch for supplying water dispensers

Sobey's, Lacombe - $25 towards Gatorade for the umpires

Lacombe Subway - for the 2 for 1 deal on sandwiches for our umpires and tournament coordinator
In 2017, Darin Fodor was the recipient of a $5,000 scholarship from Baseball Alberta!
Congratulations Darin!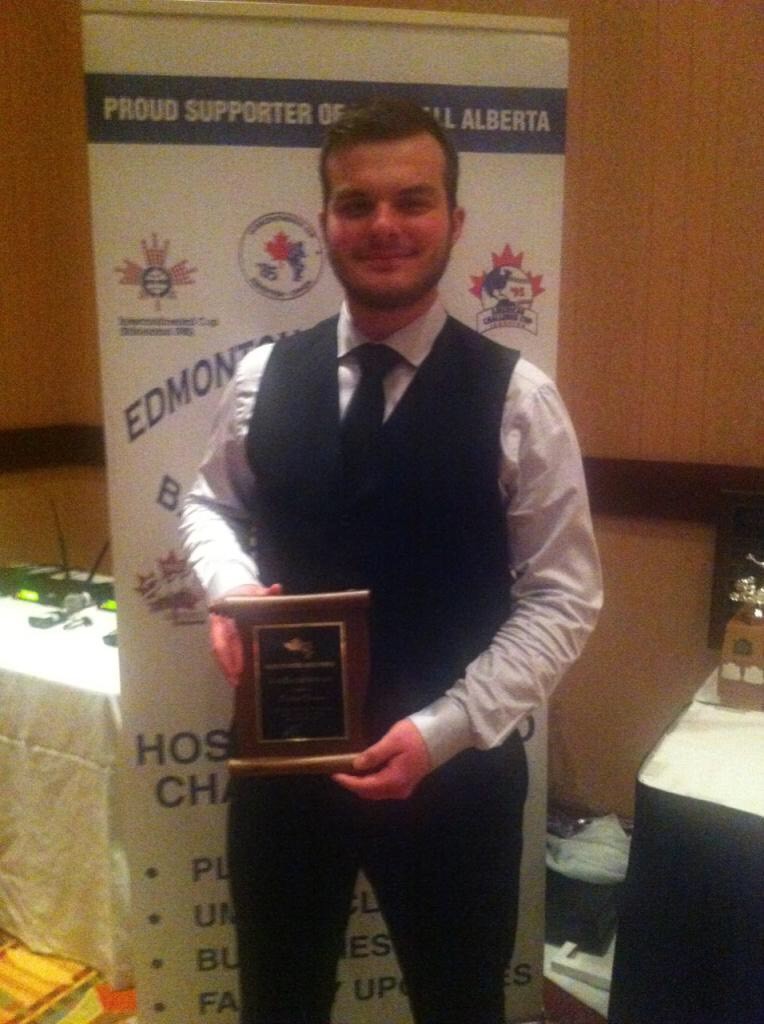 Congratulations to the Lacombe Dodgers Midget AA team who captured a Silver medal at the 2017 Tier 1 Provincial Finals!