Rookie
2017 Rookie Division Pre-season Information
---
Please click on the 2017 Rookie Division Package tab above for information (rosters, schedule, diamond locations, etc) about the 2017 season.
You can also click here (2017 Rookie Division Package) to access it.
Take care,
Darcy Warawa
Rookie Director / Grey Dodgers Coach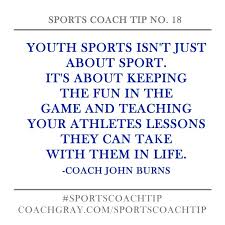 Welcome to the Lacombe Minor Baseball Association Rookie Division webpage.
Listed below you will find information regarding the dates, days, time, etc. for the upcoming season.
Ages: Players born in 2008 & 2009
Program Length: April 27th to June 29th, 2017

Days: Tuesdays & Thursdays
Time: 6:15 - 7:45pm
Fields: Essex Park & Wilsons Park. There are also playgrounds at these 2 fields that are great for siblings to play at while their brothers / sisters are playing baseball.
Required Equipment: Glove, protective cup, baseball helmet and water bottle.
Format / Modifications: The format / modifications have been implemented to ensure the players, coaches and parent helpers remain engaged during the games while still ensuring the players are taught the fundamentals of the game. The 2017 program will be run very similar to the 2016 program based on feedback from the players, coaches and parents.
Cost: $145.00
Underage Players: Underage players can be moved up from the Rally Cap Division to the Rookie Division, however, the program gives first priority to players born in 2008 & 2009. The Lacombe Minor Baseball Association requires all players to first register online in their appropriate age category. If a parent would like to move their child up to the Rookie Division they will register their child in Rally Cap and then email the Rookie Director with their request. The player will then be placed on a waitlist, if there is still room in the Rookie Division prior to it's start date (Thursday, April 27th) the parent will be contacted by the Rookie Director to confirm they still want to move their child up to Rookie. If there is not room, the child can play in the Rally Cap Division.

Overage Players: *Updated March 12th* Overage players was discussed at a recent Lacombe Minor Baseball Association meeting and the Executive has decided that players (male or female) that are one year over (born in 2007) the Rookie age category (born 2008 & 2009) will be allowed to register in Rookie.
Rookie Round Robin: A Rookie Round Robin will be organized on Sunday, June 25th with the local Rookie teams and some out of town teams. Each team will play 2 games that day.
Registration Deadline: Thursday, April 13th (as we need to place t-shirt and hat orders so they arrive at the start of the season)
LMBA Registration Site: click here (Registration opens online after the February 13th AGM)
Additional Information: If you require additional information, please contact the Rookie Director, Darcy Warawa at darcyw@hotmail.com.
Take care,
Darcy Warawa
- Rookie Director